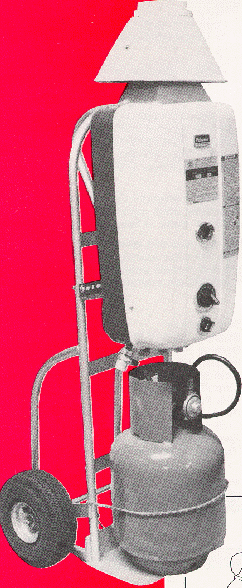 Click Here HORSE WASHER/PORTABLE HOT WATER HEATER
CREATE AN ENVIRONMENT YOUR HORSE WILL STAND FOR!
Completely Portable -- take hot water wherever you need it.
Quick Connect Hose Fittings -- fits standard garden hose.
Maintenance free, built for a lifetime of service.
Endless Supply of Hot Water -- heats instantly, easily adjustable temperature control.
LP Gas Burner -- provides high efficiency and energy savings.
Mount on Wall or Dolly